e-media signs are used in bars, night clubs and restaurants to promote on-premise sales. They can also be used specifically as point-of-sale fixtures in C-stores and shopping malls.
NEWSSTAND
Here is an example of the AG Industries "NEWSSTAND" product using e-media wireless update signs. Each message could turn on the rear illumination of any or all of nine windows. In this way, the message could also have one or more color transparencies associated with it.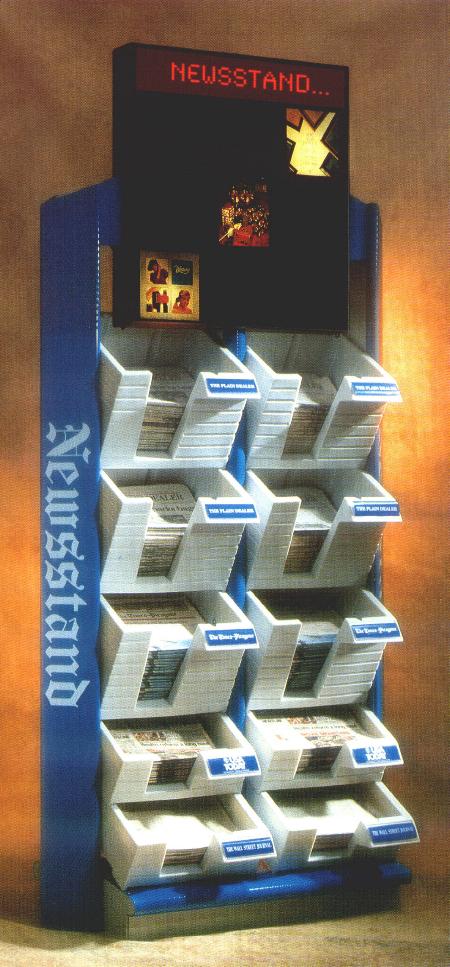 Multi-line Graphics and Text
The following are examples of multi-line signs with a 16 by 96 dot matrix which allows logos and better point-of-sale messages. A 32 by 96 matrix can be seen at the bottom of this page. (Model 6605 with 9 window light box)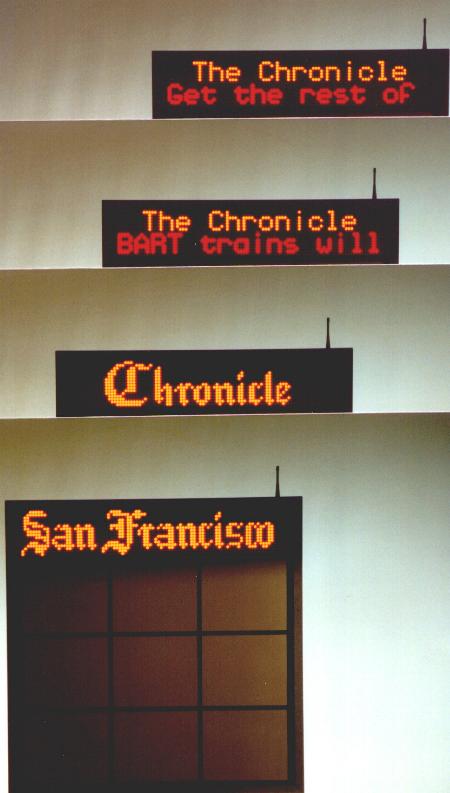 32 by 96 Dot Matrix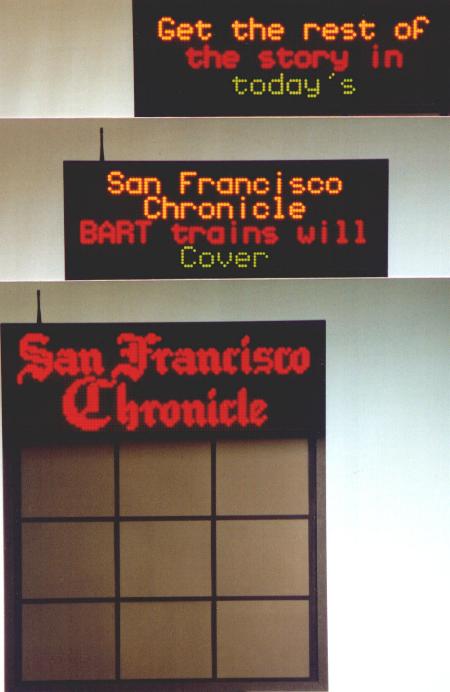 Check out the NFL Theme "Home Turf" located at major airports.